May 23, 2021
|

Event Plaza
---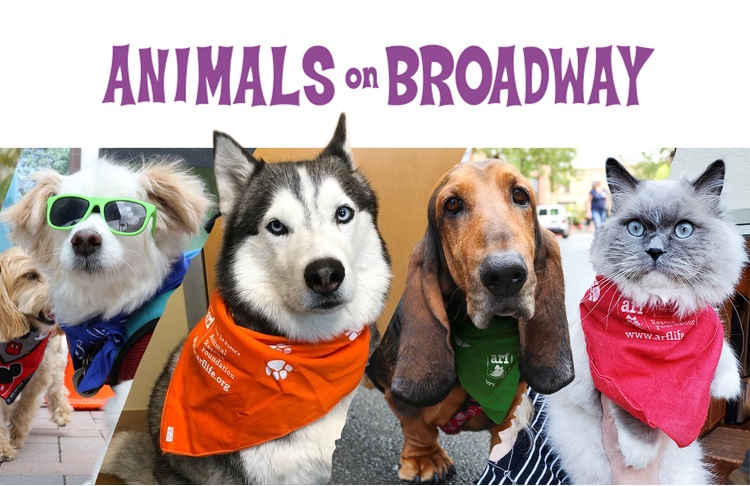 Save the date! Tony La Russa's Animal Rescue Foundation (ARF) will be back at Broadway Plaza for the 21st annual Animals On Broadway, Sunday, May 23rd from 11am - 3pm.
To adhere to COVID-19 mandates, this year's in-person event will feature ARF booths only, and will take place in the Event Plaza. Broadway Plaza Street will remain open.

This year's event will look different than year's past, with all sponsor and vendor booths being featured in a Virtual Festival and the pet parade will be reformatted as an individual experience. However, there will still be some fun activities at Broadway Plaza - so stay tuned for more information and click below to learn all about the virtual event!
MORE DETAILS ON VIRTUAL ANIMALS ON BROADWAY