True Food Kitchen is a restaurant and lifestyle brand inspired by the philosophy that food should make you feel better, not worse, and that great tasting food and thoughtfully crafted beverages can serve as the foundation for a life well lived. From nutrient-dense staples and carefully sourced proteins to little-known superfoods, True Food Kitchen is committed to sourcing the most responsible, most creative, freshest in-season ingredients.
Let TFK Cater Your Next Meal!
Here's to a season of sunshine & good company with good-for-you food. Choose from a variety of á la carte options or read-to-go packages f...
True To Go!
Take True To Go! Let True Food Kitchen bring you nourishing and delicious dishes to fuel you through your day. Order online for pick-up or delivery....
Holiday Gift Card Deal
Receive a FREE $20 bonus card when you spend $100 on True Food Kitchen gift cards. Purchase In-store at True Food Kitchen, or online at: https://www....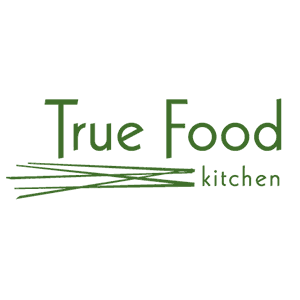 Related Stores
---
---
---