Holiday Parade of Lights, Retailer Open House & Tree Lighting
November 29, 2018 6:00 PM - 9:00 PM
|
Broadway Plaza Street
---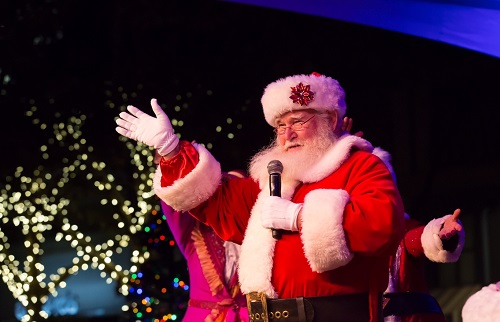 Broadway Plaza's annual Holiday Parade of Lights, Retailer Open House & Tree Lighting is Thursday, November 29, 2018 from 6pm - 9pm.
Live entertainment and our retailer open house will begin at 6PM, with caroling by students from the Performing Academy, followed by an appearance by The Mistletones!
At 7PM, find a good spot along Broadway Plaza Street to watch the Parade of Lights, with participants from our community and beyond, leading the way for the arrival of Santa Claus himself!
Following the parade, Santa will light Broadway Plaza's magical Christmas tree, and then entertainment will continue for guests to enjoy as they stroll and shop the night away.
Sponsored by Capital One Café.
Photos With Santa + Free Gift
November 16, 2018 through December 24, 2018
Visit Santa for photos and a free gift! Santa will be available for photos and visits at his...
Breakfast with Santa
December 9, 2018 through December 23, 2018 | Neiman Marcus
Neiman Marcus Walnut Creek Invites you to Breakfast with Santa Sunday, December 9 Saturday, December...