2021 Pride Month Celebration
---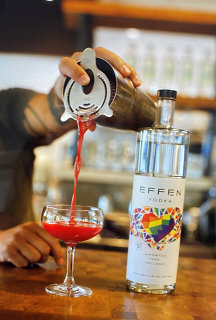 Each June, the LGBTQ community celebrates the movement of sexual diversity and the influence its community has had around the world. This year, True Food Kitchen will celebrate its commitment to diversity and inclusion with special Pride-themed limited time beverage offerings guests.
Limited Time Beverage Offerings:
Causemo Cocktail - Effen Organic Vodka, prickly pear, lime (available for dine-in ONLY).
Love is Love Refresher - Lime juice, rose syrup, sparkling water (available for BOTH dine-in and to-go).
True Food Kitchen has teamed up with Effen Vodka, a well-known vodka brand known for their support of the LGBTQ community. Sales of the cocktail throughout the month will help to increase Effen Vodka's donation ($1 donated per bottle sold) back to Chicago-based LGBTQ non-profit, Allies of the Arts.