August 7, 2021 through August 8, 2021
|

Zara Drive Lane, off Broadway Plaza Street between Zara and Construction Fence
---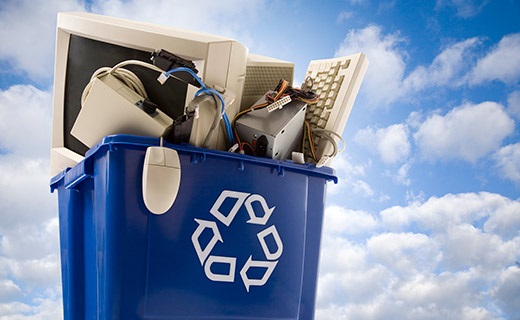 FREE Electric Waste Recycling Event!
Saturday, August 7 - Sunday, August 9
9am - 3pm

E-Waste is any consumer electronic equipment that has reached its 'end-of-life' or 'end-of-usage,' whether in full function or non-working condition. It includes most electronics or electric appliances with a cord or circuit board such as:
Desktop, laptop, server, tablet, computer peripheral (mouse and keyboard), CRT/LCD computer monitor, television set, cellphone and accessory, small appliances, home entertainment system, stereos, fax/printer/copier, consumer electronics (VCR/VCD/DVD player), rechargeable batteries, and misc.
There will be a $10 charge for disk drive destruction service, microwave ovens, and A/C units. We DO NOT accept batteries, light bulbs, fluorescent lamps, auto liquids, and liquid chemicals.
Please note this is a drive thru event. Enter Broadway Plaza Street and turn into the ZARA Drive Lane, which is located between ZARA and the construction site across from Macy's. Follow the Lane into the Main Street Parking Garage, where event representatives will be available to help.