Explore Walnut Creek Savings Guide
Now through December 31, 2020
---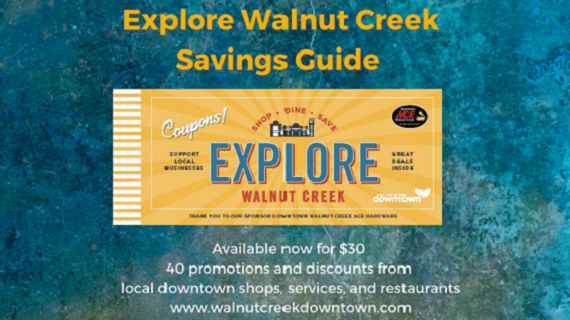 The Walnut Creek Savings Guide is now available for sale for $30!
Enjoy promotions and discounts from 40 local businesses
Major savings at walnut Creek shops, services and restaurants
Explore a new shop, try out a service, or wine and dine!
All proceeds support the Walnut reek Downtown Business Associations.
All offers in the Savings Guide expire 12/31/20.
Purchase early for more chances to save.
MORE INFO & PURCHASE BOOK ONLINE