Million Meals Challenge - Food Bank of Contra Costa & Solano
Now through September 30, 2020
|

Virtual Food Drive
---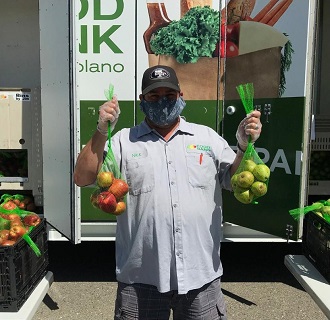 Help us in supporting our local community food banks from coast-to-coast. We've partnered with the FOOD BANK OF CONTRA COSTA & SOLANO to collect monetary donations on their behalf.
About The Food Bank of Contra Costa & Solano:
Started in 1975, the Food Bank of Contra Costa and Solano stores and distributes donated and purchased perishable and nonperishable food items. The Food Bank distributes food directly to low-income people at community sites and makes food available for other nonprofit organizations serving the ill, needy and children. The Food Bank works to reduce food waste, feed hungry people and raise public awareness of issues related to food and hunger.

An alarming 1 in 9 people within Contra Costa and Solano counties turn to the Food Bank for emergency and supplemental food. The Food Bank has developed programs that address the size of this need as well as nutritional needs of the people served.

The Food Bank ensures safe food is available to the hungry in our community and has achieved a food safety certification and superior rating from the American Institute of Baking, International (AIB). AIB accreditation and audits are internationally recognized as the most stringent in the food industry.

The Food Bank relies on more than 1,000 volunteers a month, over 80 staff members, a large fleet of trucks and two facilities totaling 70,000 square feet to procure and distribute food and grocery items.

For every dollar donated to the Food Bank of Contra Costa & Solano, the organization can provide enough food for two meals to people in need.
COVID-19 Response:
The Food Bank of Contra Costa and Solano continues to give out food through their regular programs and their partner agency networks who are seeing more people than ever. Food distributions are being supplemented with emergency boxes that include specific items that the Food Bank is purchasing as well as emergency produce bags. Financial donations are best at this time.
Many Food Bank distribution sites are seeing a 30-50% increase in people attending.
Additionally, the Food Bank has created new distribution sites leveraging their newly created emergency food boxes and produce bags, with seven school districts, new emergency distributions at churches as well as larger drive through sites at community colleges.
To learn more about the Food Bank of Contra Costa & Solano, CLICK HERE.
MAKE A DONATION TO THE FOOD BANK