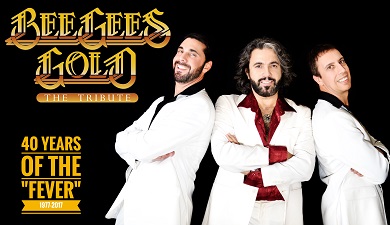 Summer Concert Series Featuring Bee Gee's Gold
August 30, 2018 6:30 PM - 8:30 PM
Don't miss the finale to Broadway Plaza's Summer Concert Series featuring Bee Gee's Gold - The Tribute!

About the Band:

John Acosta as Barry Gibb has performed in Bee Gees Tributes all over the world. His portrayal of lead singer Barry Gibb is with a zest for detail, like no other. From the look to the falsetto you will close your eyes and say its Barry! John Acosta's Bee Gees Gold tribute Is the ultimate salute, and experience of seeing the Bee Gees in their prime, LIVE ONCE AGAIN! With the detailed vocal stylings of John Acosta (Barry), Daryl Borges (Robin), Jeff Celentano (Maurice) as the brothers Gibb, there is a sensation that will make you blurt out, Wow.. I just seen and heard the Bee Gees! Backed by a live band, the Vegas Bee Gees tribute recreates the look and sound of the Bee Gees from the 60's to the late 70's, with their unique falsettos that made them legends. Performing such early hits as Massachusetts , I started a Joke , to the later Disco classics , Stayin' Alive , You should be dancing and more.

About the Event:

All shows will be held in the Broadway Plaza Event Plaza, with pre-show entertainment starting at 6:30pm and music starting at 7pm.

Feel free to bring your own blankets and chairs, as the Plaza will not be providing. Beverages will be for sale at the event site, plus there are many other food options available at Broadway Plaza very close to the venue.

Sponsored by Capital One Café, Renaissance Club Sport Walnut Creek and the Walnut Creek Downtown.