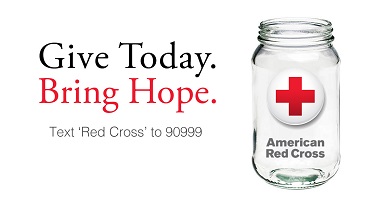 Broadway Plaza Retailer Fire Relief Efforts
Now through November 30, 2017
In response to the devastating fires raging across Napa, Sonoma and beyond, the following Broadway Plaza Retailers are taking in-store collections and item donations.
Our thoughts are with everyone impacted by the North Bay wildfires. Be sure to check back for updates.
Athleta
Athleta was born and raised in Sonoma County and we're heartbroken by the wildfires in the North Bay. We're accepting donations to provide relief to those in need. Ask our sales associates for details.
J Jill
J Jill is currently collecting gently worn clothing for women, (no accessories or shoes) for women. The clothing will be donated to BLOOM of Marin, which will be forwarding the items to fire victims
in addition to the women they generally help. For each item donated from through October 25, 2017, J Jill will offer 30% off the purchase of a new full priced item. See store for further details.
SoulCycle
Join SoulCycle in support of our Northern California community recently devastated by wildfires. Please consider donating any of the following items to the relief bin at our front desk:
- Blankets, pillows and bedding
- Toilet paper, diapers, and feminine products
- Non-perishable food and bottled water
- Paper towels and plastic utensils
All resources will be donated to the Hidden Valley School in San Anselmo.
Donate directly to the Red Cross: https://www.redcross.org/donate/donation