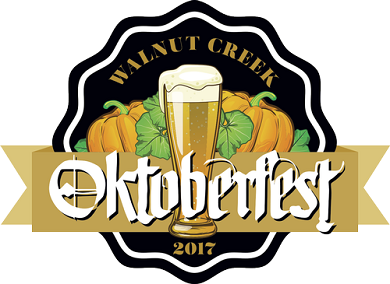 3rd Annual Walnut Creek Oktoberfest
October 14, 2017 11:00 AM - 6:00 PM
This annual event is expected to draw close to 10,000 attendees from all over the Bay Area. Keeping with the Harvest theme, exhibitors will offer their handmade arts and crafts, prepackaged gourmet foods, culinary products, cooking accessories and more. The Oktoberfest Autobahn returns to Cypress Street by popular demand.
The entertainments stage will feature a wide range of music to satisfy all ages and tastes. Walnut Creek restaurants and Bay Area concessionaires will offer an array of food and adult and nonalcoholic beverages, while the Oktoberfest Beer Garden will pour the latest in mega-hopped IPA brews.
Children of all ages will enjoy a pumpkin patch, games and other fun activities.
This event is located in downtown Walnut Creek on Locust Street from Mt. Diablo Boulevard to Civic Driveand and includes the cross streets. of Bonanza and Cypress