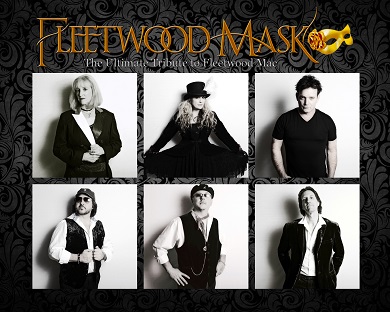 Summer Concert Series Featuring Fleetwood Mask
August 17, 2017 6:30 PM - 8:26 PM
Broadway Plaza Summer Concert Series Featuring Fleetwood Mask!
Thursday, August 17, 2017
Fleetwood Mask is a Fleetwood Mac tribute band from the San Francisco Bay Area of Northern California. Members include Claudette Rodrigues (Stevie Nicks), Barbara Martin (Christine McVie), Steve Roberts (Lindsey Buckingham), Paul Jones (John McVie), Don Oberempt (Mick Fleetwood) and Debra Blondheim (Backing vocals). The band formed out of mutual love and respect for Fleetwood Mac's music and history. Replicating one of rock's most successful bands is a passion for Fleetwood Mask and each band member is committed to performing music of Fleetwood Mac with authenticity and passion.
With over 25 years of professional music and theatrical experience combined, Fleetwood Mask is dedicated to providing audiences from festivals to wineries and clubs to corporate and private events, a fun and exciting Fleetwood Mac musical experience!
All concerts will take place in the new Event Plaza by Macy's, from 6:30 - 8:30pm.